---
School Teams Return to Field for Fall Sports, Have Concern about Holes
Posted: November 18, 2021.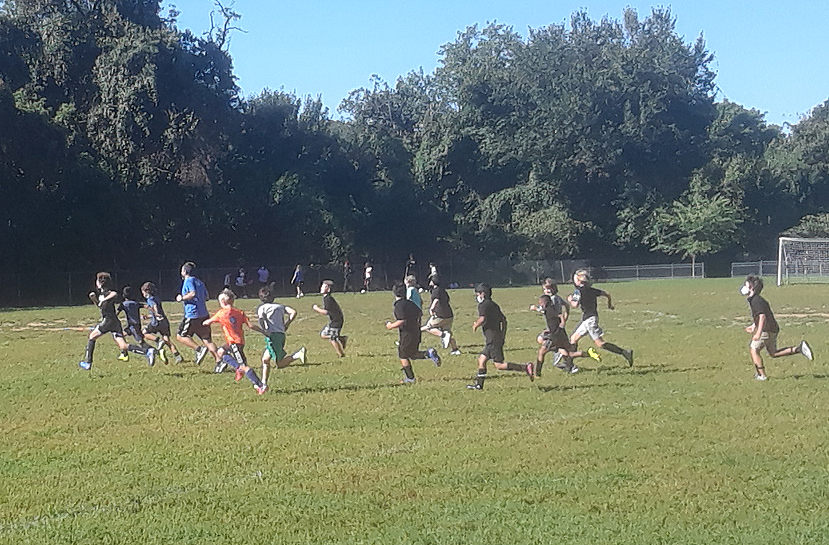 It is great to see the public school kids back in class at the School Without Walls at Francis-Stevens, and using the field after school for sports practice.
However, the playing field conditions have not seen any improvement over the last two seasons.
Phil Tavares, the administrative officer and athletic director there, wrote this week to Duncan Hunter, the director of the Department of Parks and Recreation (DPR), seeking support for the repair of "significant holes" on the field—about eight of them—that are described as "a major safety concern for our students and athletic operations."
"This is completely unacceptable," Joel Causey, our ANC-2A02 commissioner added, and DPR Director Hunter responded that he had copied the message to "leadership from the Department of General Services" to "facilitate any necessary repairs."
It will be great to see this get done. We encourage the school, our ANC, and DPR to make this new season on the playing field healthful, educational, and safe for our youngest public school children first of all, and then for the rest of us.
When we were out there the other day, the coach was telling the boys to "run like a team" as one of their drills. Good advice, too, for the neighborhood and District government.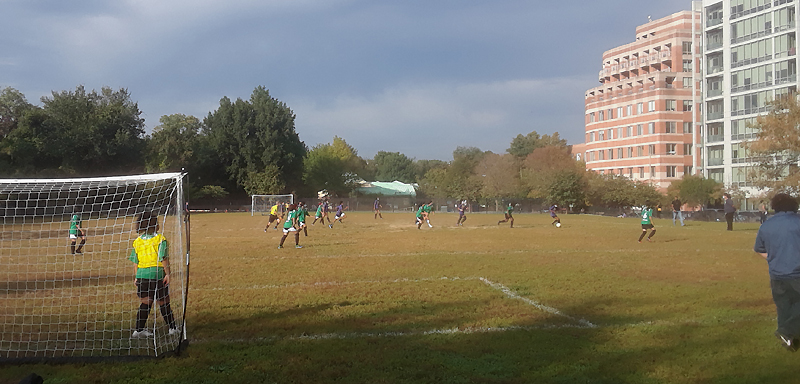 Two weeks later, on October 15, we were out on the field when the middle school students at School Without Walls at Francis-Stevens were holding a practice, shown in the photo at right.
The matter of field conditions and maintenance of Francis Field were taken up by the Strategic Planning Committee of Advisory Neighborhood Commission 2A in April 2021. One of the continuing issues is that the Department of Parks and Recreation must rely on the Department of General Services, which is the D.C. agency that oversees the contracting of maintenance for athletic fields. We hope to be able to have a progress report soon on this continuing issue of poor field conditions.
---