October 2021
---
School Teams Return to Field for Fall Sports, Have Concern about Holes
Posted: October 5, 2021.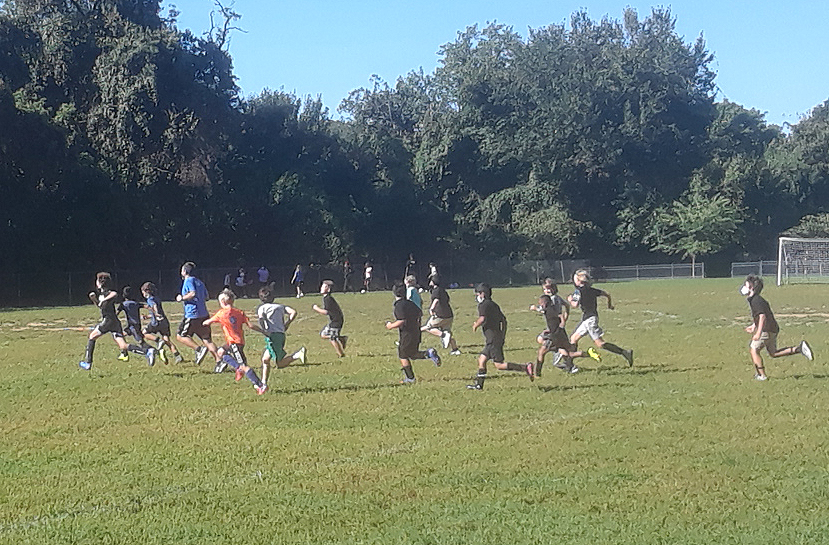 It is great to see the public school kids back in class at the School Without Walls at Francis-Stevens, and using the field after school for sports practice.
However, the playing field conditions have not seen any improvement over the last two seasons.
Phil Tavares, the administrative officer and athletic director there, wrote this week to Duncan Hunter, the director of the Department of Parks and Recreation (DPR), seeking support for the repair of "significant holes" on the field—about eight of them—that are described as "a major safety concern for our students and athletic operations."
"This is completely unacceptable," Joel Causey, our ANC-2A02 commissioner added, and DPR Director Hunter responded that he had copied the message to "leadership from the Department of General Services" to "facilitate any necessary repairs."
It will be great to see this get done. We encourage the school, our ANC, and DPR to make this new season on the playing field healthful, educational, and safe for our youngest public school children first of all, and then for the rest of us.
When we were out there the other day, the coach was telling the boys to "run like a team" as one of their drills. Good advice, too, for the neighborhood and District government.
---
FFF Annual Meeting, October 28: Mark Calendars!
Friends of Francis is planning its annual membership meeting for Thursday, October 28, probably in the Lobby Lounge of 2501 M Street, around 7 pm. Please mark the date. We will update with details.
---
Council Hearing for "Rebecca Coder Park," November 3!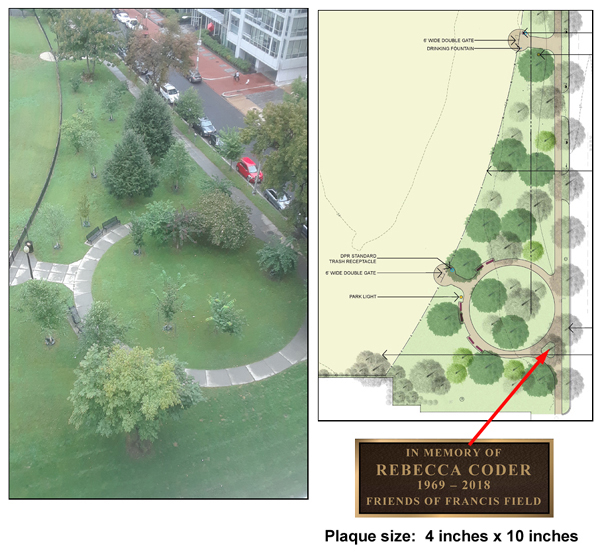 The Council of the District of Columbia has scheduled a hearing on legislation for "Rebecca Coder Park," and other naming bills, on November 3, at 10:30 am, via Zoom video conference.
Rebecca's friends and others who wish to testify or to support this bill with email messages to the Council can do so by following the instructions on the hearing notice, which is available on this website.
Rebecca was the first president of Friends of Francis Field, and served as an Advisory Neighborhood Commissioner representing the West End during 10 years of its critical growth. See more about her and the park project on the Rebecca Coder Park section of this website.
Councilmember Brooke Pinto filed the "Rebecca Coder Park Designation Act of 2021" in the Council of the District of Columbia on May 2.
---