Francis Field Landscape Plan Approved by CFA
Rear-Field Plantings Projected for Fall 2020
Posted: June 6, 2020.
The revised master landscape plan for Francis Field, which has been in preparation since 2016, received its final government approval on April 16, 2020, by the U.S. Commission of Fine Arts (CFA).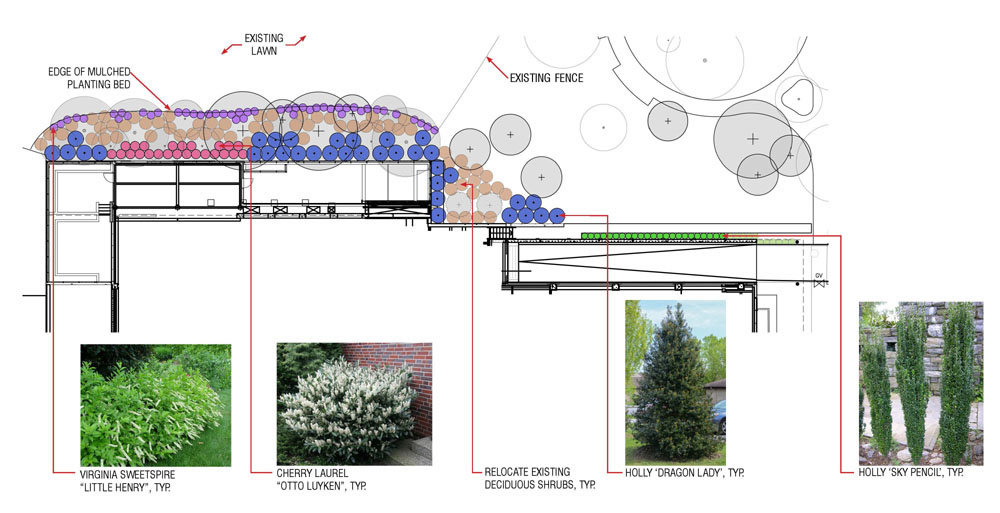 It was reviewed by the Foggy Bottom/West End Advisory Neighborhood Commission (ANC-2A) in February 2019, and approved by the D.C. Department of Parks and Recreation in December 2019.
The Covid 19 situation has delayed its implementation. The spring planting season is now past. Because Francis Field has no irrigation system and depends on rainfall for moisture, the hot summer months are not suitable for planting.
A fall season planting is now scheduled.
The most extensive part is the rear-field landscaping, which will complete the restoration of a construction easement granted in 2015 for the conversion of the 2501 M Street buildiing to increased residential occupancy. It is shown in the accompanying drawing.
About 130 new shrubs and plants will be added there. Some of the 11 new trees in the plan are already in the ground, having been planted earlier this year by the Urban Forestry division of the D.C. Department of Transportation.
All other plantings and labor will be done using private funds raised by FFF, which also funded the drawing of the landscape architecture plans.