Francis Tree Lab
---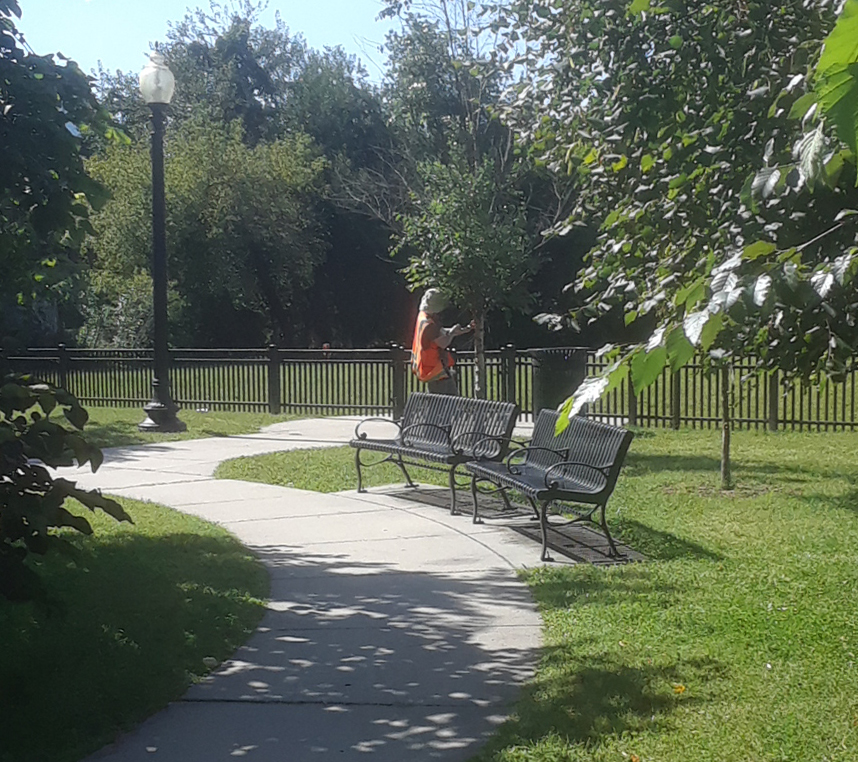 Tree Lab Project: Tree Removal and Stump Grinding
Posted: October 1, 2020
More than a dozen trees on Francis Field will removed this fall, and replaced with new, healthier trees in a few months. Work is scheduled to begin this week.
Arborists with the Casey Tree Foundation and the Urban Forestry Division of the District Department of Transportation (DDOT) have been working with Friends of Francis Field to study this public space as a "Tree Lab" and see what we can learn and pass on to others.
Over the last year Becky Schwartz of DDOT and Cece McCrary of Casey Trees have been mapping and examining the 60-some trees within the field's boundaries More than 40 of those were planted by volunteers in 2017.
Most are surviving well, but a couple have died. Others are not entirely healthy. They have been marked with orange paint on their trunks, and will be cut down soon by a private contractor hired by DDOT.
The large trees removed will have their stumps removed by grinding so that new trees can be planted in the same spot. A pruning session is also being scheduled.
---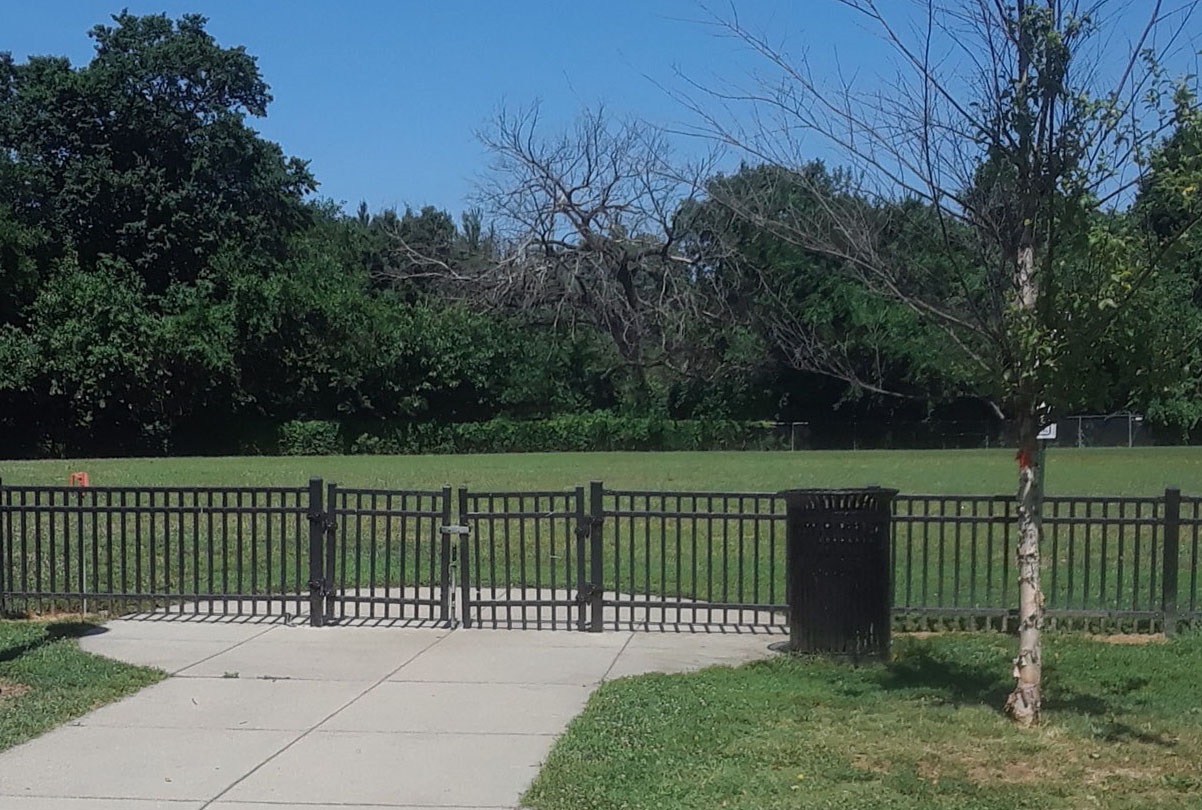 What Can We Learn from our Trees?
Posted: October 1, 2020
Article under construction.
---