A Post-Covid Strategic Plan for Francis Field?
---
Posted: March 1, 2021.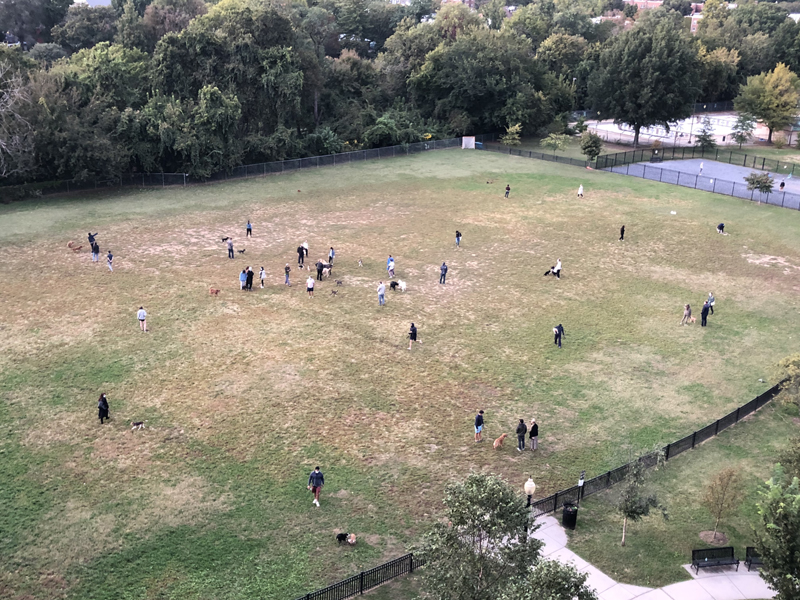 As reported in this month's West End Flyer, multiple complaints received by the Advisory Neighborhood Commission (ANC-2A) about dogs on Francis Field and the lack of enforcement of park rules there, has induced ANC-2A to put the issue on the agenda for its next monthly meeting, which will be held on March 17, via Zoom. (See ANC-2A website for agenda.)
Friends of Francis Field (FFF), which does not make the rules or police the field has asked to be heard at that meeting, and may suggest that the ANC's new "Strategic Planning and Coordination Committee" take multi-purpose field as its first project, examing the purposes of the field for the post-Covid period as it opens up again for school, youth, and community sports.
The existing benefits that the field is expected to provide, according to a 2016 resolution by the ANC, are six, which soemtimes are in conflict. They are:
A green, pleasant and safe recreation area
Athletic field space for school, youth, and community sports
Passive space for non-athletic rest and relaxation
Provision for the daily needs of community pet owners
An environment appropriate for its residential proximity
A natural buffer area between Rock Creek Park and urbanization
For the full article, please see the March 2021 issue of the West End Flyer, which can be accessed on this website in PDF format.
---